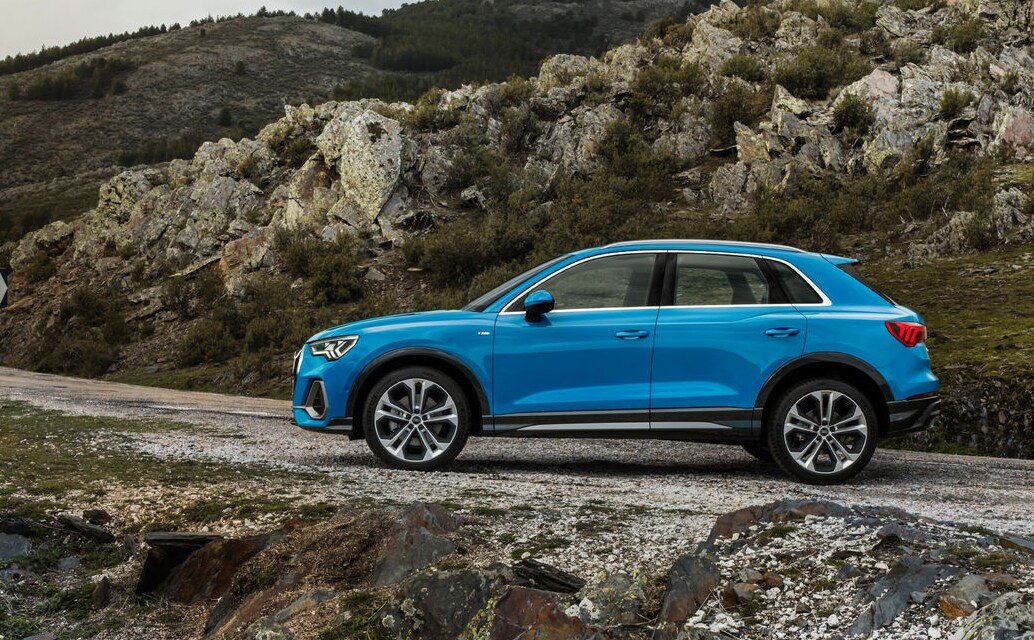 Why we love the Audi Q3 Quattro for Life in Colorado
Regarding luxury family vehicles in Colorado Springs, there's nothing quite as remarkable as the 2022 Audi Q3. This all-wheel-drive SUV provides the fun you are looking for, and we have it at Audi Colorado Springs. Learn more about the Audi Q3 2022 interior and other valuable specs in this in-depth review. 
Price and Trim Levels | 2022 Audi Q3
Two fabulous trim levels allow you to choose the Q3 that best fits you. Starting prices also fall below $38,000, making this an affordable luxury model.
Premium | $37,595

Premium Plus | $40,895
Release Date | 2022 Audi Q3
The 2022 Audi Q3 in Colorado Springs is available right now. Schedule a test drive at Audi Colorado Springs.
Engine | 2022 Audi Q3
The 2022 Audi Q3 is equipped with a 2.0-liter turbocharged four-cylinder engine that pumps 184 horsepower. However, you can also opt for the more potent 228-horsepower engine instead. These engines pair with an 8-speed automatic transmission and standard all-wheel drive.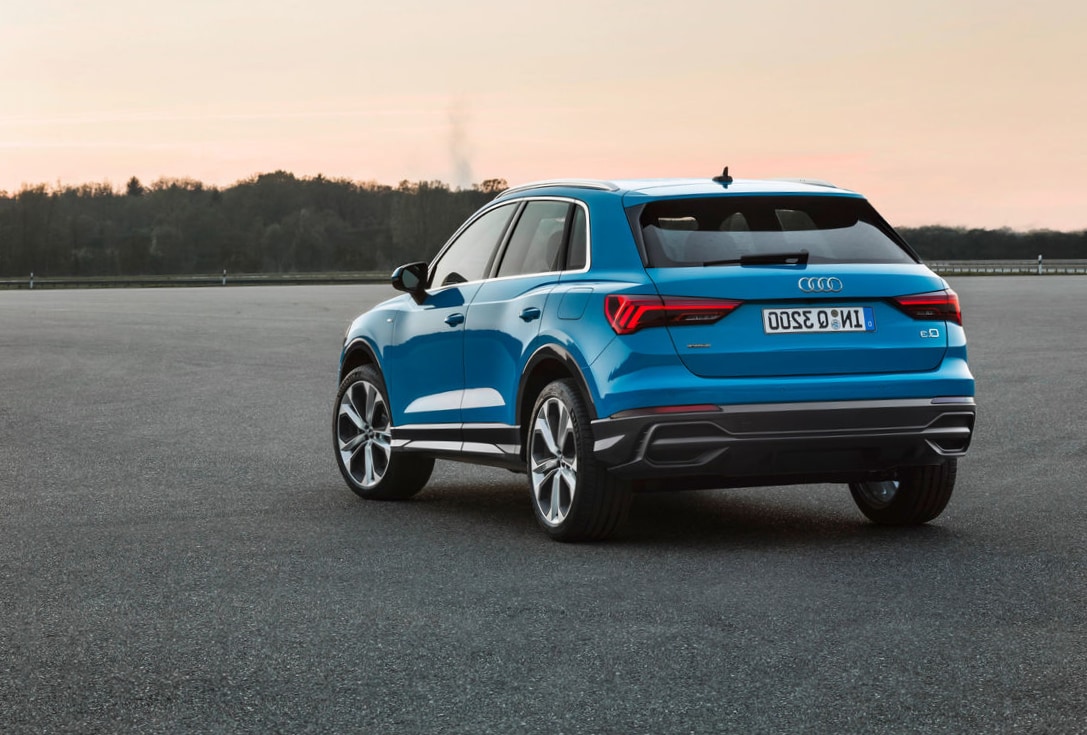 Performance & MPG | 2022 Audi Q3
You can expect 23/30 mpg from the 2022 Audi Q3 with the base engine. If you choose the more powerful motors, ratings drop slightly to 21/28 mpg.
Exterior & Colors | 2022 Audi Q3
The 2022 Audi Q3 is rated at 177″ L x 73″ W x 63″ H. It comes complete with 18-inch wheels and a multitude of color options.
Interior & Seating | 2022 Audi Q3  
Inside the 2022 Audi Q3, you have two rows of seats to enjoy. This luxury SUV can hold up to five people comfortably, plus it can be outfitted with features that matter to you, such as interior LED lights and split-folding rear seats for more cargo space.;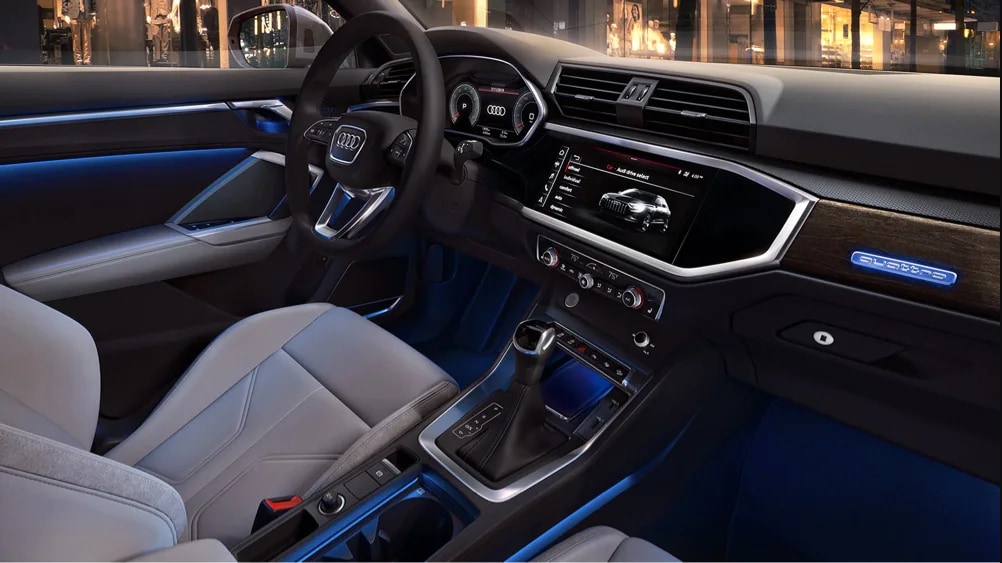 Cargo Capacity | 2022 Audi Q3
In the rear of the 2022 Audi Q3 are 23.7 cubic feet of cargo room. If you put that seat down, you will access 48 cubic feet of space, Fairing well against other SUVs in it's class. You can find our comparison to one of it's competitors here.
Towing Capacity | 2022 Audi Q3
The 2022 Audi Q3 can tow up to 2,200 pounds. With this capacity, you can easily use your luxury vehicle to haul your kayaks, snowmobiles, and ATVs.
Drivetrain & Suspension | 2022 Audi Q3
With standard all-wheel drive, the 2022 Audi Q3 ensures you always feel comfortable on the roads in Colorado Springs. It's meant to provide plenty of control and maximum enjoyment.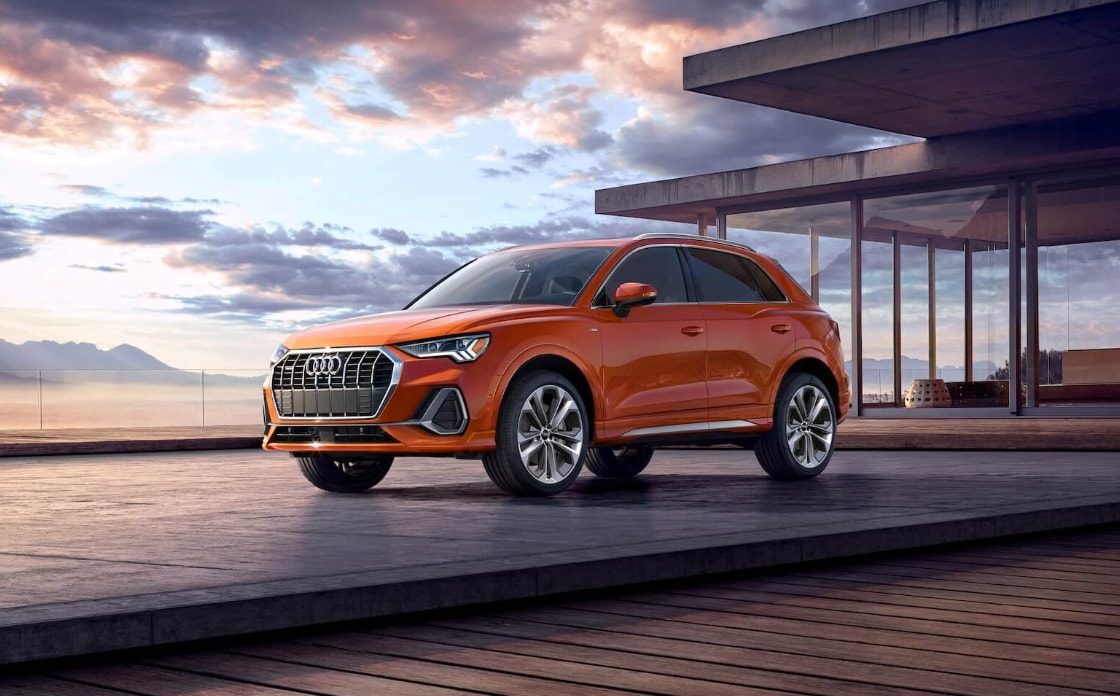 Maintenance | 2022 Audi Q3
To keep your 2022 Audi Q3 running its best, you must get regular maintenance, as outlined by the service schedule. Our team of qualified technicians can handle all of the Audi maintenance when you schedule a service appointment.
Ratings & Reviews | 2022 Audi Q3
The 2022 Audi Q3 has done well in safety testing performed by the IIHS. Car and Driver also mentioned that it's "Everything we like about Audi SUVs in a frisky and maneuverable package." In addition, you can see why this is the better model of some top SUVs by reading our Audi Q3 vs. Volkswagen Tiguan comparison page.
Trade-in Your Old Ride
Before you buy your new Audi Q3 in Colorado Springs, trade in your old ride, we are currently offering stellar prices on used cars.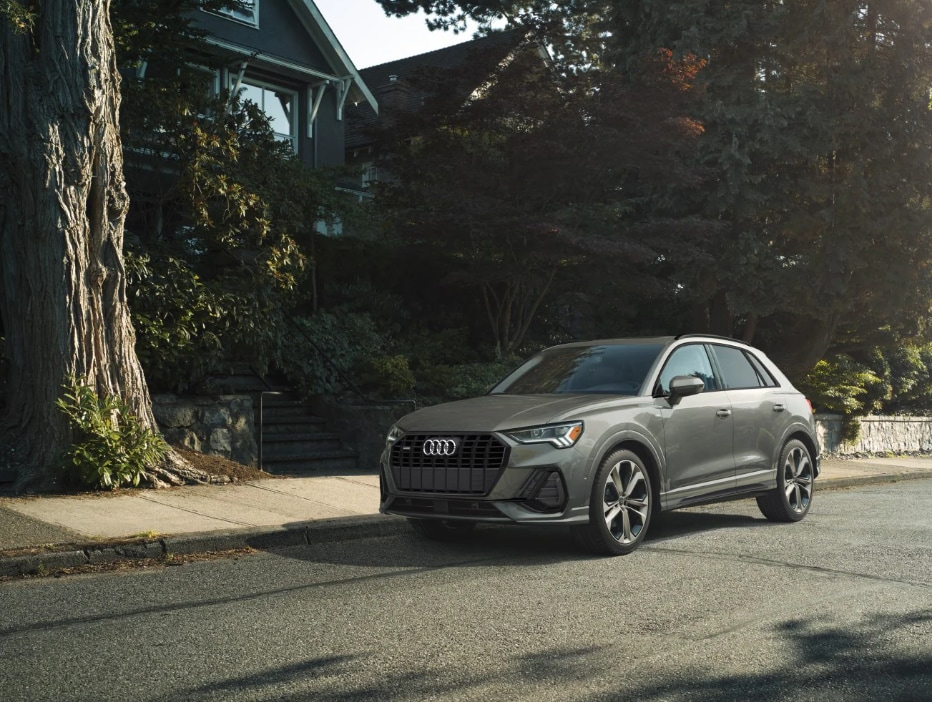 Buy a New Audi Q3
Buy your new luxury vehicle in Colorado Springs today. Check out the new Audi Q3 inventory online and schedule a test drive.
Buy a Used Audi Q3
At Audi Colorado Springs, we have an extensive inventory of used Audi Q3 models to choose from. Talk to our team about the latest offers available to you.
Lease a New Audi Q3
Experience the Audi Q3! Pre-qualify for a new Audi Q3 lease today and save more money every month while driving your favorite luxury model.