The 2021 Audi e-tron GT will be the company's 3rd production battery-electric vehicle. In this article, we will look at the various specs of the e-tron GT coupe car and the performance-focused design. Let's take a look at exactly when to expect the 2021 Audi e-tron GT to be released as well as examining the Audi e-tron GT price, interior design and features. While this model isn't available for purchase yet, it's time to start planning ahead.


2021 Audi e-tron GT Release Date
Production of the 2021 Audi e-tron GT is set to begin later in 2020. It will enter Audi's lineup as a 2021 model. We aren't sure yet what month we can expect to see it. As we receive more information, we will pass it on.


2021 Audi e-tron GT Price
While the cost of a 2021 Audi e-tron GT hasn't been announced or confirmed yet, we expect the price to start somewhere around $75,000. That's a similar price point to the starting price of the newest Audi e-tron SUV model that is currently in production.


Ask Us About the Upcoming 2021 Audi e-tron GT
2021 Audi e-tron GT Trims & Configurations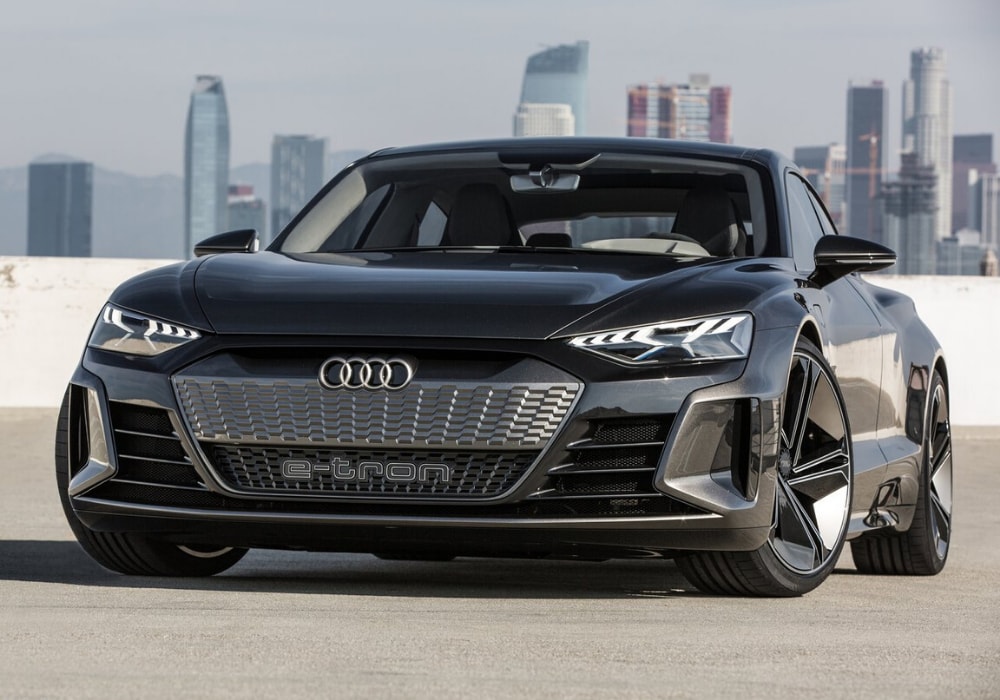 It's unclear yet what trim levels we can expect with the 2021 Audi e-tron GT. The current Audi e-tron SUV comes with 2 trim levels: Premium Plus and Prestige. It's possible that the Audi e-tron GT could debut in Premium Plus and Prestige trim levels at the least. As more Audi e-tron specs become available, we will pass along the relevant information.


2021 Audi e-tron GT Performance Specifications
The 2021 Audi e-tron GT comes with two electric motors that produce a combined 590 horsepower. The e-tron GT models come standard with quattro all-wheel-drive (AWD). The Audi e-tron GT 0-60 acceleration time clocks in at a blazing 3.5 seconds. The estimated electric driving range will be around 249 miles on a single charge, thanks to the 800-volt charging system that refills 80 percent within 20 minutes.


2021 Audi e-tron GT Interior Features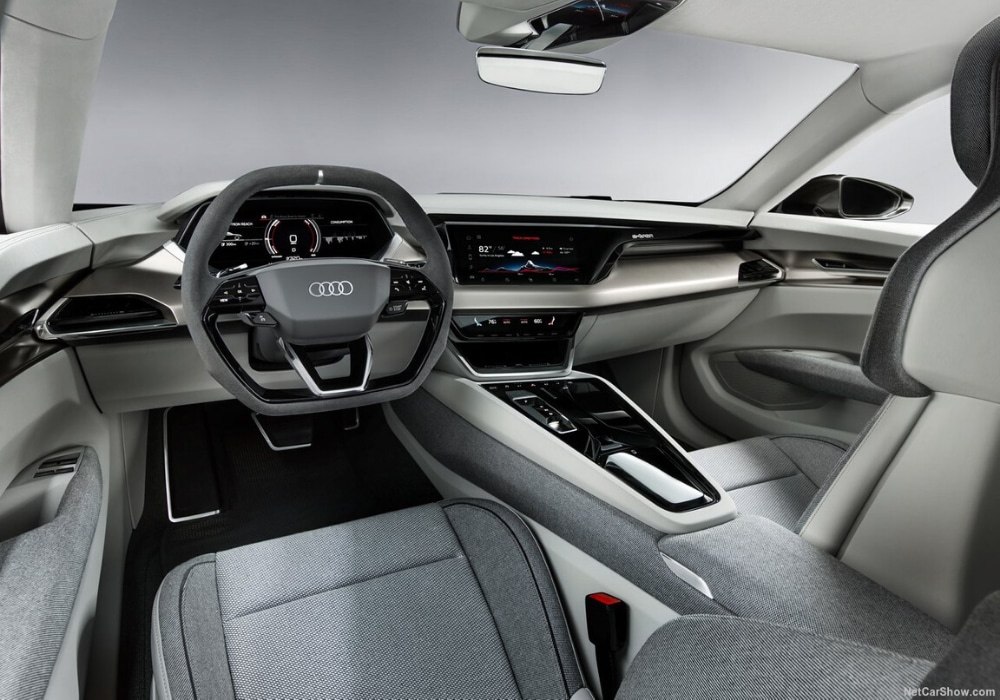 Inside the 2021 Audi e-tron GT, we expect to see lots of functional equipment and room to hold four adults comfortably. The luxury fabric is supposed to be produced from recycled material and there will be multiple displays on the angular dashboard. You can store your cargo in the front trunk or the conventional rear one if you prefer.


2021 Audi e-tron GT vs. Audi e-tron SUV
The five-passenger Audi e-tron SUV features high-tech amenities, premium cabin materials and an engaging, comfortable ride. We expect the same from the Audi e-tron sports car model. The entry-level e-tron SUV starts around $75,000 as well, which is precisely what we expect from the e-tron GT.


2021 Audi e-tron GT Exterior Colors & Dimensions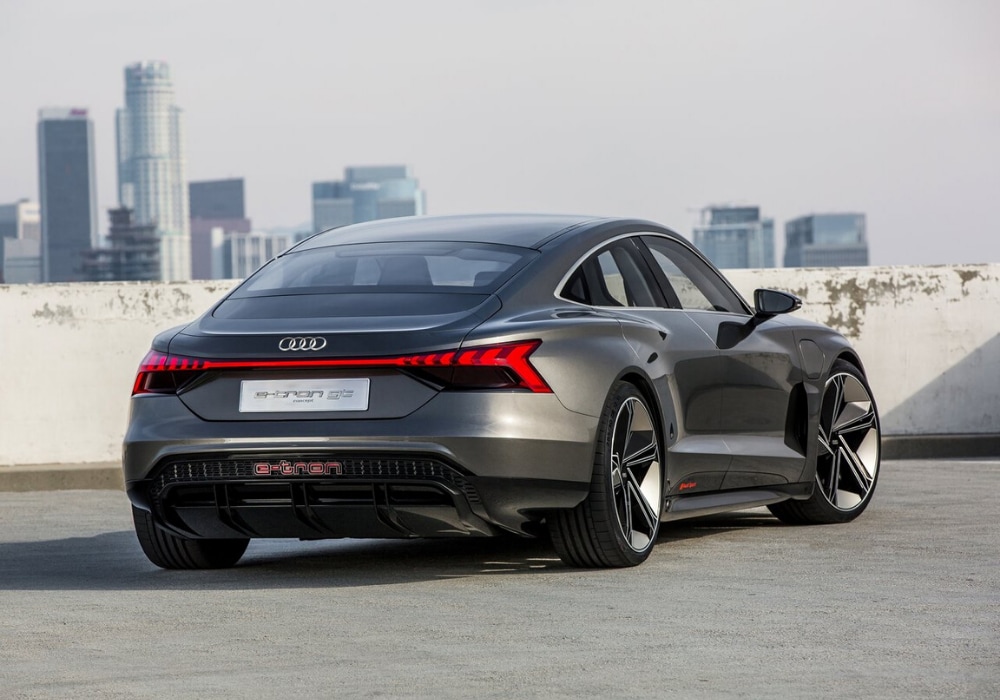 At this time, we haven't received the Audi e-tron GT specs regarding the exterior colors or total dimensions. No matter what is offered, we expect it to come in sleek color choices. As the Audi electric sedan information is passed on to us, we will update the post.


2021 Audi e-tron GT Initial Reviews & Ratings
Auto enthusiasts can't say enough good about the 2021 Audi e-tron. Car & Driver boasts that this model "looks unique and stands out on the street." Furthermore, Edmunds refers to the model as show-stopping. As more publications have the chance to drive the 2021 Audi e-tron GT, we expect that there will be countless rave reviews.


Audi e-tron GT: #eDRENALINE
Audi e-tron GT: The Power of a Sports Car
For the most recent news on the upcoming Audi e-tron GT, check out the Audi Media Center; covering press releases and top stories involving Audi news and models.

View New Inventory